Black Friday is quickly approaching and we are beginning to see the deals pop up. Black Friday is one of the best times of the year to find amazing deals and discounts on a plethora of different vacuum brands and types.
Below we've listed some of the best Black Friday deals for the most popular vacuum brands that we've found so far.
More Vacuum Deals for Black Friday
If you're looking for more Black Friday / Cyber Monday deals for a specific brand, please click the buttons below.
Dyson Deals
Find more Dyson vacuum deals.
Roomba Deals
Find more Roomba robot deals.
Shark Deals
Find more Shark vacuum deals.
Please note that the above deals are the based on the best current information we have.
We will dynamically pull in the most up-to-date prices where possible. As we get closer to Black Friday and Cyber Monday we will continue to update this list with more deals.
Top Black Friday / Cyber Monday Vacuum Deals 2020
Companies like Roomba, Shark, and Dyson offer attractive sales and discounts on all sorts of vacuums, including robots, sticks, uprights, and handhelds. This is not one of those shopping days that you're going to want to miss!
That said, landing the best deal for your Modern Castle is not always easy. Therefore, you have to be prepared. To help out we have pulled together a detailed guide on how to land the best Black Friday vacuum deal for your home.
How to Shop on Black Friday
As we noted above, shopping on Black Friday may sound simple, but there is a lot that goes into winning on this big discount day. The main areas we are going to breakdown for you are:
Research
Planning
Comparing
Making the final purchasing decision
Researching Black Friday Vacuum Deals
As with most everything in this day and age, research helps to bode success. Which is exactly why you should do plenty of Black Friday deals research.
By researching, you will be able to answer these important questions:
Which vacuum is best for you and your home?
Who is having the best sale?
When should you purchase your vacuum?
What do reviews say about the vacuum you're interested in?
When do you need to begin researching these deals?
Each of these four questions play a crucial role in the final purchasing decision on Black Friday, so let's dive in.
How do I know which vacuum is best for me?
While this may seem like a pointless question, the answer actually makes a lot of sense. Choosing the right vacuum can be a more difficult task than we originally anticipate.
That said:
The best way to find out which vacuum is best for you is to RESEARCH multiple brands and types. By doing so, you'll be able to break down which style could allow your cleaning sessions to be most effective and efficient.
Are you busy all day every day and don't have time to vacuum?
Maybe a robot vacuum is best for you.
Or maybe you want to be able to grab-and-go?
If so, a cordless stick vacuum could be a good fit.
Are your messes mainly small and only need a quick fix?
A handheld vacuum may be the perfect addition to your home.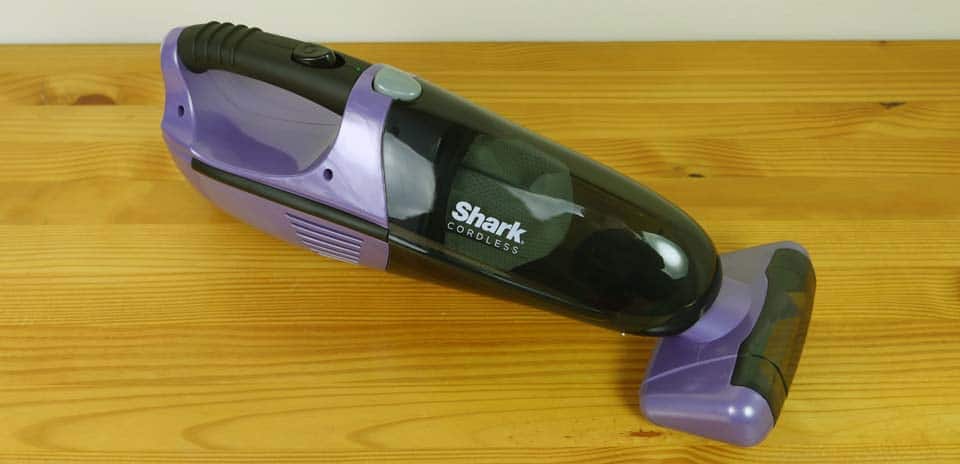 Answering questions like the ones above will greatly help you decide which vacuum is best for you and your home (or Modern Castle, as we like to call it).
Everyone seems to be having a good sale…
On Black Friday almost every vacuum cleaner in the industry will be on some sort of sale or promotional deal.
Black Friday may be beneficial for us consumers, but the companies selling the vacuums know that people are on the hunt for a good deal, so why not make theirs look the most appealing?
This is where research can be a huge benefit to you. While researching the Black Friday vacuum deals of 2020, you'll want to be sure to read the fine print.
Some companies may be discounting their vacuum, but this could also mean all sales are final, or the warranty is not applicable if purchased on Black Friday.
Therefore, you will want to be sure you are taking an analytical approach to every deal you see. There will be a ton of legitimate deals so don't be fooled by any sales gimmicks.
When on Black Friday should I buy a vacuum?
Early. The simple answer is do your best to buy the vacuum on sale early in the day.
You'll have to get up early to get a deal in-store!
Most companies are going to have some sort of quantity cap on the vacuum that is on sale, so you'll want to be sure you have done plenty of research so that you are ready to pull the trigger as soon as the deal goes live.
Read reviews…lots and lots of reviews!
Reading vacuum reviews on the vacuum you're interested in can be make or break. You may see a vacuum and be sold on the marketing around that vacuum right away, but don't be fooled.
Read reviews from actual users and determine whether or not the vacuum could be a good fit for you and your needs.
If you don't know where to start, we have a long list of vacuums we have tested and reviewed here at Modern Castle.
Come check out our full list of vacuum reviews. Or, maybe you'd like to just see robot vacuums, upright vacuums, stick vacuums, or handheld vacuums. The choice is yours!
Be Prepared
Preparation is key.
You will want to be sure you are starting your Black Friday vacuum deals search at least a week ahead of time. Most companies are going to market their deals in advance of Black Friday, which means you have the opportunity to see them before the big day is upon us.
If you decide to wait until the day of, you may miss out on some of the best Black Friday deals. It will take you time to research, so set a plan and be ready to have virtually all of your research completed beforehand.
Comparing Black Friday Vacuum Deals
There will be no shortage of deals available on Black Friday.
With this in mind, you will want to be sure you are comparing multiple deals before jumping the gun on the first deal you see. Once again, this is where the research can be beneficial.
Click here to read our Roomba i7 vs. i7+ vs. e5 comparison.
A large part of comparing deals means holding back from the first deal that peaks your interest.
While it may be the vacuum you end up purchasing in the end, you'll want to be sure you're not missing out on an even better deal elsewhere.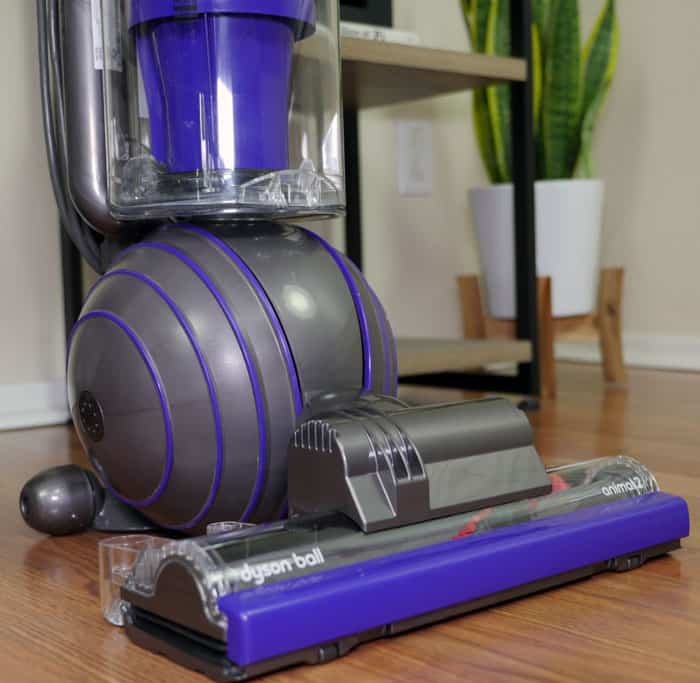 Just remember, a company's goal is to catch your eye right away on Black Friday. Some companies will boost their presence online for the big day, so be sure to dig deep enough into the sales and don't settle for the first impressive ad you see.
Should you buy online or in-store?
Black Friday shopping can be quite the thrill in-person, but what's better than shopping from home in your PJ's?
The deals you see in stores are more than likely going to be offered online as well. In fact, sometimes the deals are actually better online!
Benefits of shopping online vs in-store:
There are a few main reasons why shopping online could be the better route for you on Black Friday:
No chaos
Better chance to land a deal
More time spent with family
Although it may be fun to run down the aisles of a store hunting down the best deal you can find, there is something to be said about avoiding all of the Black Friday chaos from the comfort of your own home. Chances are, you're probably getting the same, if not a better, deal by shopping online.
Not to mention, stores are more that likely going to run out of the item on sale much quicker than if you were to buy online.
Imagine spending a few hours in line to find out the store only had a handful of the vacuum they put on sale…it does not get much more aggravating than that.
Now you have to try and race to another store and find the vacuum, or you can just shop online and save yourself the hassle of battling other Black Friday shoppers who are after the same deal as you.
Who doesn't enjoy spending more time with their family?
One of the more important points we make; shopping from home allows you to spend more quality time with your family. There's no need to leave Thanksgiving dinner early to go wait in a line and hope you land a good deal. Online shopping is much more efficient, and typically more effective.
All in all, the deals online are going to be the same, or better, than the ones in-store, you're odds of landing one of the Black Friday vacuum deals is much better when shopping online, and you'll get to have a little more holiday fun with your family in the comfort of your own home.
If you follow the tips and tricks we have listed, your Black Friday is bound to be successful. As always, if you're curious about any deals, or know about one that we may have missed, feel free to drop us a comment down below.
We do our best to answer all comments within 24 hours.
Updates
November 18, 2020 – Added 2 deals from Best Buy
November 17, 2020 – Initial version of our 2020 Black Friday deals guide was published.
October 17, 2019 – Initial version of our 2019 Black Friday deals guide was published.