Black Friday is one of the biggest and best days of the year to find a great deal on a robot vacuum. Like most companies, you can expect big savings on iRobot Roomba for both Black Friday and Cyber Monday.
Below, we have listed some of the best Roomba Black Friday deals for 2020. 
Roomba Black Friday Deals (and Cyber Monday)
Roomba Black Friday Bundles
Last year, iRobot offered special bundle deals directly on their website. We would expect to see these deals again, though we don't know the exact prices yet.
How to Find the Best Black Friday Roomba Deals
If you're a fan of robot vacuums, Black Friday and Cyber Monday are two of the shopping days that you will want to be prepared for.
There will be plenty of Black Friday Roomba deals floating around, and there's a good chance they will extend into Cyber Monday.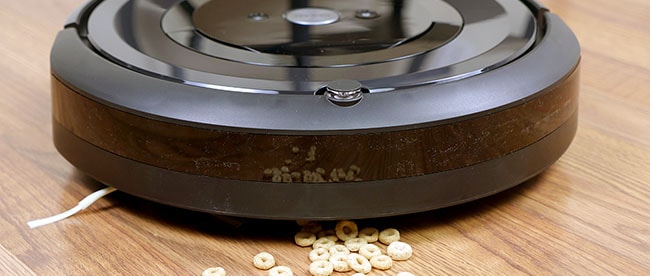 Yet, securing one of these deals is not always a walk in the park. So preparation is key. In order to better prepare you, we have compiled a guide on how to land the Best Black Friday Roomba deal for your Modern Castle.
How to Shop Roomba on Black Friday
While shopping on Black Friday may seem effortless, you do have to be on top of your game if you want to land the best deal possible.
In order to put yourself in the best position to win on Black Friday, you'll want to focus on these areas:
In-depth Research
Coming Up with a Plan
Comparison Shopping
Final Decision 
How to Research Roomba Black Friday Prices
Researching these deals isn't a tough task, but it is of the utmost important. Without researching, there's a good chance you could miss out on a better deal than the one you went for (if you even landed a deal).
Research will allow you to answer the following questions:
Which Roomba is best for your home?
How are the reviews around that specific Roomba model?
Where can I land the best Roomba Black Friday deal?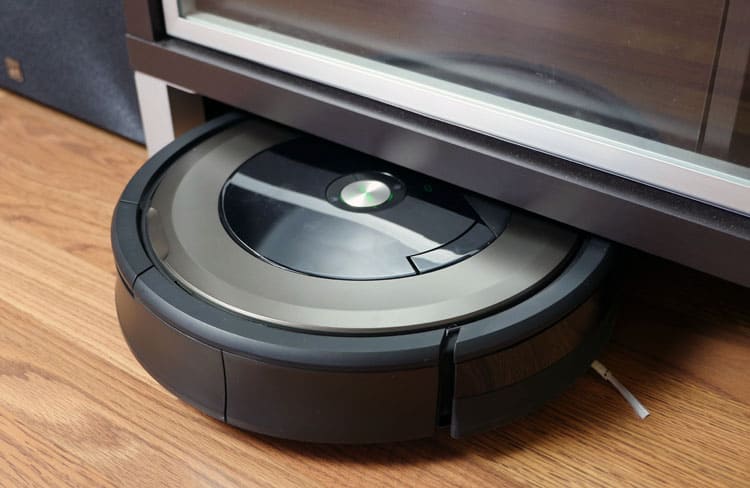 All three of these questions impact your final purchasing decision, so it is certainly worth it to pay close attention to each of them.
Which Roomba is best for me?
This is not a trick question. Although Roomba only offers robot vacuums, they have a plethora of different models, all of which could benefit various users. Therefore, choosing the right Roomba may not be as easy as you're expecting.
So what should you do?
The best way to discover which Roomba robot vacuum is best for you is to RESEARCH and COMPARE several Roomba models. This will help you to decipher which features are most important to you (since they can be overwhelming at times).
What's the best Roomba?
If this is the case, the Roomba S9+ is going to be your best bet. This robot vacuum has tons of features and the best cleaning performance we have seen from a robot vacuum.
It's closely followed by the Roomba i7+, both of which have self-emptying dust bins and tons of smart features. Both the i7+ and S9+ performed virtually flawlessly in our cleaning tests.
Maybe you want a less expensive Roomba?
No problem.
The Roomba 690 could be a great fit. It doesn't have all of the bleeding edge features that you'll find in the i7+ or other high end models, but it does allow for smartphone control, scheduling, and a solid 90 minute run time.
Roomba 675 is another great budget option. It's basically the same as the 690, it just lacks of the virtual wall that the 690 comes with.
Is value your main priority?
Great! The Roomba e5 is right up your alley. The e5 is built on the same cleaning system as the i7 and i7+.
As a result, its cleaning performance is almost identical to the i7 (but the price is about half as much). As a result, it's one of the best mid-range value robot vacuums on the market.
How to Compare Roomba Models
As the largest robot vacuum brand, there are no shortage of Roomba reviews.
Therefore, you are going to have to be able to narrow your search down to just a few Roomba models and pick trusted review sites (like Modern Castle! see all of our robot reviews here).
Once again, research has made its way back into the picture. Without research, it is going to be tough to narrow down which Roomba choices could be the best for you. Yet, if you do your research, eliminating specific models shouldn't be an issue.
Now that you're down to just a couple of Roomba models, you can read through reviews and understand the best choice for you.
Where can I get the best Roomba Black Friday deals?
There will be no shortage of websites selling Roomba robot vacuums on Black Friday (and Cyber Monday too).
That said, you will want to be sure whatever site you're using is a trusted site.
Be careful of sites that offer deals that seem to be too good to be true. You will want to read through all of the fine print when purchasing a Roomba on Black Friday.
Comparing Roomba Black Friday Discounts
Comparing deals can be just as crucial as researching the deals. By comparing, you're giving yourself the chance to see multiple sales, which typically leads to making the most appropriate choice for you and your home's needs.
Click here to read our Roomba i7 vs. i7+ vs. e5 comparison.
There will be no shortage of good robot vacuum deals, especially with regard to Roomba.
Some sites and stores are going to make their Roomba deal flashy and appealing, but once again, you should heavily consider comparing multiple deals before making a rash decision on the first deal you see.
Should you buy online or in-store?
This is one of the most frequently asked questions. Most people tend to believe that the deals in-store are going to be better, because that was the trend for so long. Now, the trend is switching to online shopping.
There will still be some good deals in-store, but the supply will be limited. Which is why we recommend doing your Black Friday / Cyber Monday shopping online.
Think about it…there's no chaos from people running around trying to beat one another to a deal, no leaving your home, and you can do all of your shopping in your pajamas. This sounds like a much more relaxing method, in our opinion.
How do I decide which Roomba to purchase?
We believe you are ready to make the final purchase when you have researched, planned, and compared. These three tactics will play a large role in your overall success, leaving you feeling much more confident when you're ready to make the big Black Friday / Cyber Monday purchase.
We hope you enjoy the Holiday's and stay safe throughout the Black Friday madness. Keep in mind, this is easier to do when shopping online from the comfort of your own home!
If you have any questions, please do not hesitate to contact us using the comment form below. We do our best to answer all comments / questions within 24 hours.
We are more than happy to help!
Updates
November 18, 2020 – Added 2 Best Buy's Roomba deals.
November 17, 2020 – Added Braava robot mop links.
November 16, 2020 – Initial version of our 2020 Black Friday Roomba guide was published.
October 17, 2019 – Initial version of our 2019 Black Friday Roomba guide was published.