January 6, 2021 Update – All 11 winners have been drawn and confirmed. Click the giveaway links below to see the winners. Congratulations to everyone who won a prize and thank you for everyone who entered! Check back at the Modern Castle blog soon for the next fantastic giveaway.
Below you can enter for a chance to win the best gifts of 2020! There are 11 amazing giveaways with $6,000+ in prizes including luxury sofas, smart robot vacuums, high performance air purifiers, accent chairs, security cams, and more.
Continue below for more giveaway information, prizes, and rules.
Our 2020 Christmas Giveaways
AllForm Sofa
Molekule Air
Roomba i3+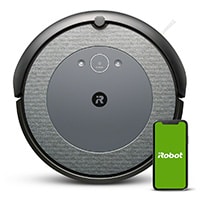 Prize: Roomba i3+ robot vacuum
Begins

: December 3, 20

20
Ends: January 4, 2021
Oransi mod
Roborock S5 Max
eLuxurySuppy Accent Chair
Levoit Cordless Vacuum
Begins

: December 7, 20

20
Ends: January 4, 2021
Blurams Security Camera
Begins

: December 8, 2020

Ends: January 4, 2021
Reolink Security Camera
Begins

: December 9, 2020

Ends: January 4, 2021
iLife Robot Vacuum
Rabbit Air MinusA2
Prize: Rabbit Air MinusA2 (780N Starry Night with Germ Defense) air purifier
Begins

: December 11, 2020

Ends: January 4, 2021
Sponsors
Last, but certainly not least, join me in thanking all of the sponsors for the 2020 Christmas Giveaway! Each of these brands provided Modern Castle with the prizes to giveaway for free.
THANK YOU AllForm, Molekule, iRobot, Oransi, Roborock, eLuxurySupply, Levoit, Rabbit Air, Blurams, iLIFE, and Reolink! This giveaway would not have happened without them.
Be sure to check out our reviews of their products.
They all make fantastic stuff.
Giveaway Rules
Duration – The giveaways are open for entry starting December 1, 2020, and will be open through January 4, 2021. Specific start and end dates for each giveaway are listed above and on the Gleam giveaway widget.
Prizes – Prizes vary by giveaway. See the Gleam giveaway widget for the specific prize available to win.
Entry – To enter the giveaways use the Gleam widgets above by clicking the respective entry buttons. You may enter via each of the various methods described within the Gleam widget. Only entries verified through the Gleam widget will be counted.
Winner – There will be eleven (11) total winners, one (1) winner for each respective giveaway. Each winner will win the prize for the respective giveaway that they entered and won. Winners will be randomly selected based on the pool of entries for each respective giveaway. Each winner will be drawn within 24 hours of the giveaway ending. Winners will be contacted via the email they supplied when entered the giveaway. Winners will have twenty-four (24) hours to respond and accept their prize. Non-response and / or non-acceptance of the prize within 24 hours will result in disqualification. In the event a winner is disqualified, a new winner will be selected until a winner has confirmed acceptance of the prize. Winners must provide a valid U.S. mailing address in order to claim prize (unless otherwise specified in the specific giveaway).
Eligibility – No purchase necessary to enter. Giveaways are open to residents of the United States who are least 18 years of age (unless otherwise specified in the specific giveaway).
Taxes – There may be tax implications with accepting a prize. Winners will be responsible for reporting and paying taxes (if applicable). ModernCastle.com cannot provide tax advice. Please consult with your tax adviser before accepting the prize if you have questions.
Sponsors – All prizes are provided by the respective brand to ModernCastle.com for free for the purposes of giving away during this campaign. Sponsors may contact you using the email you supplied to enter.
Questions? Please send us an email here or drop us a comment down below.
Best of luck to everyone in the giveaway!
Updates
December 4, 2020 – We had 1 extra giveaway join the 2020 campaign, increasing the total prize value to $6,000+ and total winners to 11.
November 30, 2020 – Initial version of our 2020 Christmas giveaways page went live.