Phoenix, Arizona, United States – May 17, 2019 – A recent study has revealed surprising links between home cleanliness, sex, and stress.
According to a study conducted by consumer education platform, Modern Castle, having a cleaner home results in more sex and lower stress levels.
The study, which analyzed survey results from 1,035 residents of the United States, showed clear trends between individuals and couples who keep their home cleaner and an increase in sexual activity.
All individuals with the cleanest homes had sex on average 7 times per month. Compared to the dirtiest homes, which only had sex an average of 4.65 times per month.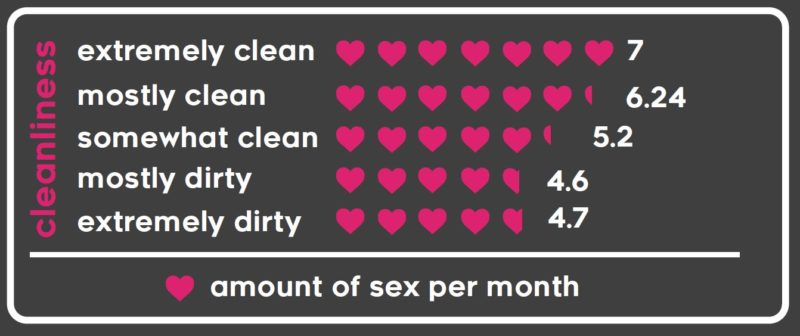 The positive correlation was more extreme in married couples with clean homes, who had 39.1% more sex than married couples with dirtier homes.
In addition, the study also showed that those who live in and maintain cleaner home environments experience lower levels of stress.
There was a clear negative correlation between cleaner homes and lower stress levels. The more clean your home, the less stress you feel. On average, individuals with cleaner homes experience 26.0% less stress than individuals with dirtier homes.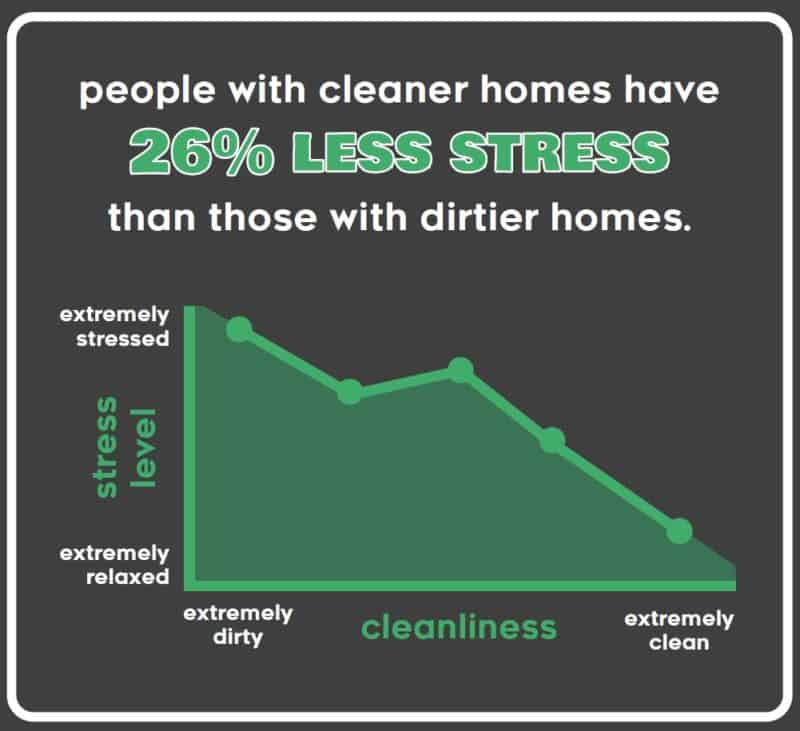 The study also showed that on average individuals clean for 52.5 minutes per day, 25-44 year olds spend the most time cleaning each day, and dog homes are 22.8% cleaner than cat homes.
In addition, data from the study indicates that the Louisiana is the cleanest state in the USA, while Mississippi is the dirtiest.
Findings and statistics from the study have been published on the Modern Castle website here.
About Modern Castle
Modern Castle is a consumer education platform for home-related products. The Modern Castle mission is to help its readers discover, research, and select excellent products for their dream home. For more information or to see Modern Castle's exceptional product tests and reviews, visit ModernCastle.com.
Contact
Derek Hales, Modern Castle Founder & Editor-in-Chief
[email protected]