Roomba 690 vs. 960
We are supported by readers purchasing products we feature. When you buy products with our links, we earn a commission. Questions? See how Modern Castle works.
When you're shopping for the best robot vacuum, it can be difficult to find the balance between cost and features. Many users are looking for high-tech usability, ultimate cleaning performance, and a modern aesthetic.
Other users can sacrifice a few bells and whistles if it means saving hundreds of dollars. Today's comparison is an example of this type of robot vacuum battle as Roomba 690 and Roomba 960 face off in a head-to-head.
Brushroll: Bristle

Run Time: 90 mins.

Cleaning Tests: 94%

Filter: Basic (AeroVac)

Price: $$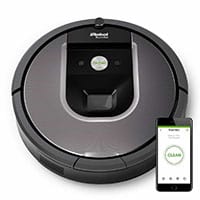 Brushroll: Dual Rubberized

Run Time: 75 mins.

Cleaning Tests: 93%

Filter: High Performance (AeroForce)

Price: $$$
The Roomba 690 is a budget-friendly robot vacuum with good cleaning performance, wifi-connectivity, and voice control. On the other hand, the Roomba 960 has exceptional cleaning performance, smart memory-mapping technology, and more improvements that make the 960 an intuitive and smart robot vacuum.
So the Roomba 690 vs. 960 — which robot vacuum is right for you? Keep reading as we dive into this robot comparison, evaluating everything from aesthetics and design, to noise and return policy, and everything in between. Let's get started!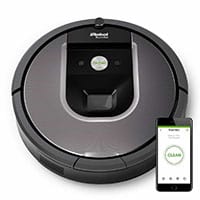 Roomba 690 vs. 960: Which is Better?
In the case of Roomba 690 vs. 960, the Roomba 960 is the clear winner. Although it is quite a bit more expensive, overall it is a more powerful vacuum with smarter features and exceptional usability. The memory-mapping feature and larger camera greatly improve the navigational capabilities of this vacuum.