Today, we're going to review our first Oransi air purifier, the Oransi EJ120. Oransi specializes in air purifiers for residential and commercial use. 
The Oransi EJ120 air purifier is the updated, more compact version of the Oransi ERIK 650a. The sleek, minimal design of the Oransi EJ120 air purifier makes it an attractive addition to your living space.
The Ultimate HEPA Air Purifier
Oransi EJ120
The Oransi EJ120 utterly crushed our air purification tests. Within 1 hour it was able to reduce PM2.5 to 0.1, PM10 to 0.0, and reduce AQI to 0. The build quality is impressive, with quality metal / plastic parts, a German EC motor, and a thick filter stack. Its purifies the largest space we've tested to date, handling up to 1,250 square feet. It's pricey, but also one of the best purifiers on the market (if not the best).
Check Price
Pros
Huge coverage area, up to 1,250 square feet
Extraordinary air purification, reduced PM2.5 to 0.1 and PM10 to 0.0 (best we've seen to date)

Medical Grade HEPA filter (MERV 17)

Just three buttons for simple usability
Cons
Very expensive

On the heavier side at 24 pounds

Cannot be controlled via smart phone
Oransi EJ120 Design
The Oransi EJ120 has a simple design that prominently display the air vents for maximum room coverage. Air exhaust vents are on the top and side of the unit.
Though compact, it still offers impressive ability to move air throughout the room. It has an airflow rating of 331 to 360 CADR (clean air delivery rate), which equates to around 1,250 sq. ft. of purified area.
Compared to the Oransi ERIK 650a (ultra high-end / pricey commercial grade), the EJ120 weighs less than half of the weight, but still covers an impressive amount of space (1,560 square feet vs 1,250 square feet). The 63 pound ERIK 650a comes on wheels for ease of moving around, whereas the 24 pound EJ120 does not.
You don't get a choice of colors with the Oransi air purifiers. The front cover is white with the remaining sides black on both versions. 
The front of the Oransi EJ120 is removable and houses both the carbon and HEPA filter. The 1" carbon filter focuses on gases and odors while the 3" HEPA filter removes other allergens. All other technology is housed behind the HEPA filter.
RELATED – See our full list of air purifier reviews.
The Controls
The simplicity of the design continues to the controls. There is a power button located on the bottom of the back panel to power the unit on and off.
Having just three buttons and a screen, there isn't much of a learning curve with this air purifier. 
Filter button: used to reset the filter light indicator
Down button: lower the fan speed
Up button: increase the fan speed
The filter light indicator will illuminate automatically after 12 months to remind you to change the air filter.  The screen displays the fan speed number from zero to four.
One thing to note on this unit is that there is no illumination with the power button or screen. Great when keeping the air purifier in the bedroom at night, but not the best when trying to use the buttons to make fan speed changes in the dark.
The Filters
The Oransi EJ120 air purifier comes with two separate filters, the carbon filter and the HEPA filter. Replacements are sold separately, with the carbon filter needing replacement every 12 months and the HEPA filter every 12 months.
You can find replacement Oransi filters here.
The two filters used by the Oransi EJ120 includes:
Carbon filter: includes Oransi proprietary gas filter media and the recently upgraded pleated carbon filter, which is 50% more carbon (compared to the original carbon filter) for maximum efficiency removing gas and odors
HEPA filter: removes allergens and particulates up to 0.3 microns small
RELATED – What is a HEPA filter & how do they work?
Size & Dimensions
The Oransi EJ120 was made to be smaller to function better in your living space. Its flat, rectangular shape means it fits nicely next to your couch or up against the wall.
It has got some weight to it, weighing 24 pounds. The EJ120 isn't the lightest air purifier out there, but it's not tremendously different compared to other high end air purifiers like Dyson or Molekule.
Here are the specs for the Oransi EJ120:
Width: 17" diameter
Height: 19" tall
Depth: 10" deep
Weight: 24 lbs.
Accessories & Parts
As air purifiers go, the Oransi EJ120 comes with minimal accessories and parts. When you unbox the unit, you'll also receive:
Power cord
Filters
User manual
Filters
There are two separate filters included in the Oransi EJ120:
To replace each, you'll have to buy them separately. The HEPA filter should last 12 months and the air purifier has a built-in light indicator next to the screen to remind you to change it.
The carbon filter should last 12 months. There is no indicator light to remind you to change the carbon filter, but if you just replace it at the same time as the HEPA filter you'll be good.
Oransi Features
What the Oransi EJ120 air purifier lacks in usability features, it makes up for in raw purification technology.
Oransi offers a simplistic, visually appealing air purifier loaded with some of the most advanced filters and impressive fan motors we've seen to date.
Medical Grade HEPA filter
The HEPA filter included, as well as replacement filters, all boast MERV17 ratings. These same filters are used in places like:
Hospitals operating rooms
Containment units
Laboratories
Nuclear industry
Pharmaceutical industry
Oransi maximizes the filter media to make it last longer and reduce drag on the fan. This means the fan doesn't have to run as hard to filter out particulates, providing a quieter experience in your home.
Electrically Commutated (EC) Motor
Most air purifiers use an AC motor. Oransi on the other hand uses a electrically commutated motor. According to Oransi, AC motors aren't as good as EC motors because:
Not as reliable
Can be louder
Use more energy
Usually air purifiers are made with an AC motor because it's less expensive to manufacture.
Oransi uses German EC motors that promise a quieter (see our noise tests below), more energy-efficient experience, without sacrificing air flow. The Electrically Commutated motor converts AC current to DC to run the motor and uses up to 90% less power than an AC motor.
MANUFACTURER'S NOTE – the EC motor has a soft start and stop, which means it takes a few seconds for the motor to power on and off. This isn't a design flaw, but rather a way for the motor to draw less power and save you money.
Made in the USA
Apart from the EC motor, the rest of the Oransi EJ120 air purifier is made in the USA. 
That includes:
Housing
Filters
Circuit board
Physical filters are used rather than an ionizer. As a result, there is no ozone produced.
Suitable for Large Rooms
The EJ120 is ideal for large living spaces, bedrooms, and offices. 
The air purifier can replace the air in a 1,250 square foot room once every 30 minutes. That is equivalent to a large room ~30'x40'.
This type of purification power, combined with the 3" HEPA filter and 1" carbon filter, makes the Oransi EJ120 great for allergies, asthma, smokers, pets, and more.
Performance
All air purifiers we test on Modern Castle go through our standard performance testing. For these tests we complete the following process:
Take a baseline measurement of a medium-sized room's air quality using an electronic particulate measuring device
Allow the purifier to run for 1 hour on the highest setting with the door closed and air conditioner off (so no additional particulates can enter)
Take a new measurement of the room's air quality
Record and analyze data
Air quality is measured in several ways, but the most common (and what we use) is particulate matter and air quality index.
What is PM and AQI?
PM stands for "Particulate Matter". This measurement can basically be divided into two camps , PM10 and PM2.5.
PM 10 = particulate matter that is 10 micrometers and smaller
PM 2.5 = particulate matter that is 2.5 micrometers and smaller
AQI = air quality index, you'll often see this reported on your local news station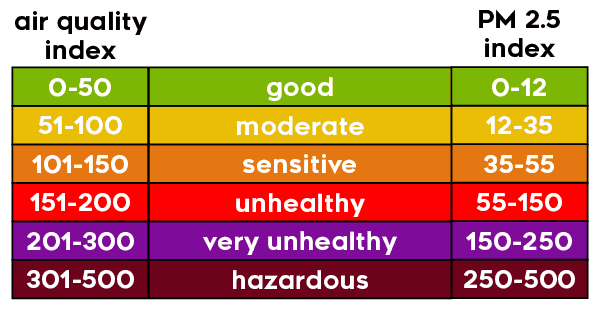 What Were the Results?
Given the price point, our expectations for the Oransi EJ120 were high, and the Oransi did not disappoint.
Starting Baseline
PM 2.5:  3.1
PM 10:  5.6
Particles:  199
AQI: 13
After 1 Hour
PM 2.5: 0.1
PM 10: 0.0
Particles: 4
AQI: 0
Within 1 hour the Oransi EJ120 was able to reduce PM2.5 to 0.1, PM10 to 0.0, and particles as low as 4 per cubic liter of air. Air quality index reached a level of zero.
We've seen a few other air purifiers reach a PM2.5 and PM10 level of 0.1 (including the Rabbit Air MinusA2 and Levoit LV-H134). However, we've never seen PM10 reach a level of 0.
In fact, I wasn't even sure our measurement device could report data so low, until this test.
Based on air purification testing data alone It is easily the highest performing air purifier we've tested to date. Its purification performance, combined with its sizable 1,250 sq. ft. purification level and thick 3″ HEPA filter make the Oransi the best air purifier we've tested to date.
How Loud is the Oransi?
We tested all 5 air flow levels on the Oransi EJ120 to determine how much noise they create, respectively.
Here are the results:
Ambient Room Noise (unit turned off) – 39 decibels
Level 1 (70 cfm) – 40 decibels
Level 2 (100 cfm) – 43 decibels
Level 3 (135 cfm) – 47 decibels
Level 4 (200 cfm) – 52 decibels
Level 5 (330 cfm) – 59 decibels
While level 5 gets pretty loud, we found levels 1-3 to be extremely quiet. Especially considering the level of air flow generated at each level.
Level 4 was a notable jump up from level 3, however, it was still no louder than any fan you might put in your room for cooling or white noise.
Setup & Usability
The Oransi is extremely easy to use. It comes with a manual, but you probably won't need it for setup. 
Take it out of the box

Remove plastic from the carbon filter

Plug it in

Turn it on (air flow levels 0-5)
That's it. Now just stick it in a high traffic area of your home and let it do its job.
How to Use the Oransi Air Purifier
Once you get used to the different air flow speeds, the Oransi air purifier is easy to use on a daily basis.
To get the Oransi air purifier set up…
Place the air purifier in the room you spend the most time in. For most of us, that's the bedroom or the living room.
Set the fan speed based on the noise level you prefer or based on the purification level you need. Higher fan speeds will create more noise, but they will also cycle more air and remove more allergens from the air. If you have a larger space you should set a higher fan speed
Avoid placing near curtains, which can block air flow. The air intake is on the front and exits on either side and at the top.
Oransi Air Purifier Maintenance
Maintenance for the Oransi EJ120 air purifier is mainly just replacing the air filters when needed.
Replace the carbon filter every 12 months
Replace the HEPA filter every 12 months or when the indicator light is lit up
You can also purchase a pre-filter that sits in front of the carbon filter. This filter is reusable and can be cleaned with a light vacuuming as needed.
You can find Oransi replacement filters for purchase here.
Is the Oransi Air Purifier a good value?
Given its small footprint, the EJ120 takes up minimal space with a large price tag. Is it still a good value?
Let's recap what you get for the price of the Oransi EJ120 air purifier:
Exceptional Air Purification Performance: The Oransi reduced PM2.5 and PM10 to 0.1 and 0.0, respectively. Particles per cubic liter were reduced to 4. Simply put, this is the best performance we've seen to date.
Large Square Foot Coverage:  The Oransi EJ120 covers an incredible 1,250 sq. ft. This is by far the most coverage we've seen in an air purifier we've tested to date. While it might not cover your entire home it should easily purify the spaces you spend the most time in.
Quiet, but Efficient: Extremely quiet, especially levels 1-3, with level 4 being about as loud as a normal house fan on high. You control the settings and noise level, and you can easily change the air flow with the push of a button.
High-quality parts: The German-made EC motor is better than the standard AC motor you get in most air purifiers (according to Oransi). And the rest of the unit is made in the USA. It looks and feels incredibly well put together.
Extended warranty: Oransi believes in their product and they show it by offering a 10-year warranty. This is the longest warranty we've seen among air purifiers we've tested and researched.
Yes, it's expensive. However, it's also the highest quality, highest performing, and largest coverage air purifier we've tested. As with most things, you get what you pay for.
Ultra high-end performance is always going to be more expensive. Nevertheless, we still think the value as exceptionally good.
Oransi Specifications
| Specifications |   |
| --- | --- |
| Manufacturer | Oransi |
| Model | EJ120 |
| Width (inches) | 17" |
| Height | 19" |
| Weight | 27 pounds |
| Filters | 2 filters (1 HEPA and 1 Carbon) |
| Wifi Compatible | No |
| Room Coverage | ~1,250 sq. ft. |
| Filter Costs | $175 / year |
| Returns | Varies by retailer |
| Warranty | 10-Year limited |
| Price | Check Price |
Who Should Buy the Oransi EJ120 Air Purifier?
Even with a high price tag, the simple design and ease of use make this air purifier a great addition to your home. 
The Oransi Air Purifier may be best if you:
Want absurdly good purification performance: The Oransi air purifier utterly dominated our air purification tests. It reduced PM2.5 to 0.1 and and PM10 to 0.0. Particulates per cubic liter of air was reduced to a mere 4. It is easily the best performing air purifier we've tested to date.
Want an air purifier suitable for large rooms: The Oransi EJ120 can purify spaces up to 1,250 sq. ft. For most homes, this means multiple large rooms or large open concept spaces. The EJ120 purifies the most square footage of any air purifier we've tested so far.
Want a clean look and easy usage: The simple design and white and black colors mean this air purifier can fit in with most any decor. Flip the power switch and you're ready to go. Just two buttons make this unit work, so almost anyone can use it with minimal instruction.
Expect a quality product that's quiet:. This unit is incredibly quiet, generating 40 dB on the lowest settings and 59 dB on the highest (ambient room noise was 39 dB for these tests). The EC motor definitely seems to help make a difference, along with other notably build quality improvements over more typical air purifiers on the market.
For more information on the Oransi EJ120 or to buy click here.
Upgrade Log
August 20, 2019 – We corrected errors regarding the carbon filter, which had been recently updated to a more advanced version. Also corrected an error regarding the weight of the unit and fan speeds.
August 19, 2019 – Initial version of the page published.
The Best. Period.
Design -

100%

Performance -

100%

Quality -

100%

Usability -

95%

Value -

100%
Summary
Simply put, the Oransi EJ120 is the best air purifier we've tested to date. It has a huge coverage area of 1,250 square feet. It performed extremely well in our purification tests, reducing PM2.5 to 0.1 and PM10 to 0.0 (first time we've seen a 0.0). It's easy to use. Just plug it in, choose air flow 0-5, and let it go. While it is the best, it's also the most expensive. So the price can be a hard pill to swallow, but with performance like this we still call it a great value and a great buy.